Helping kids with cancer to get moving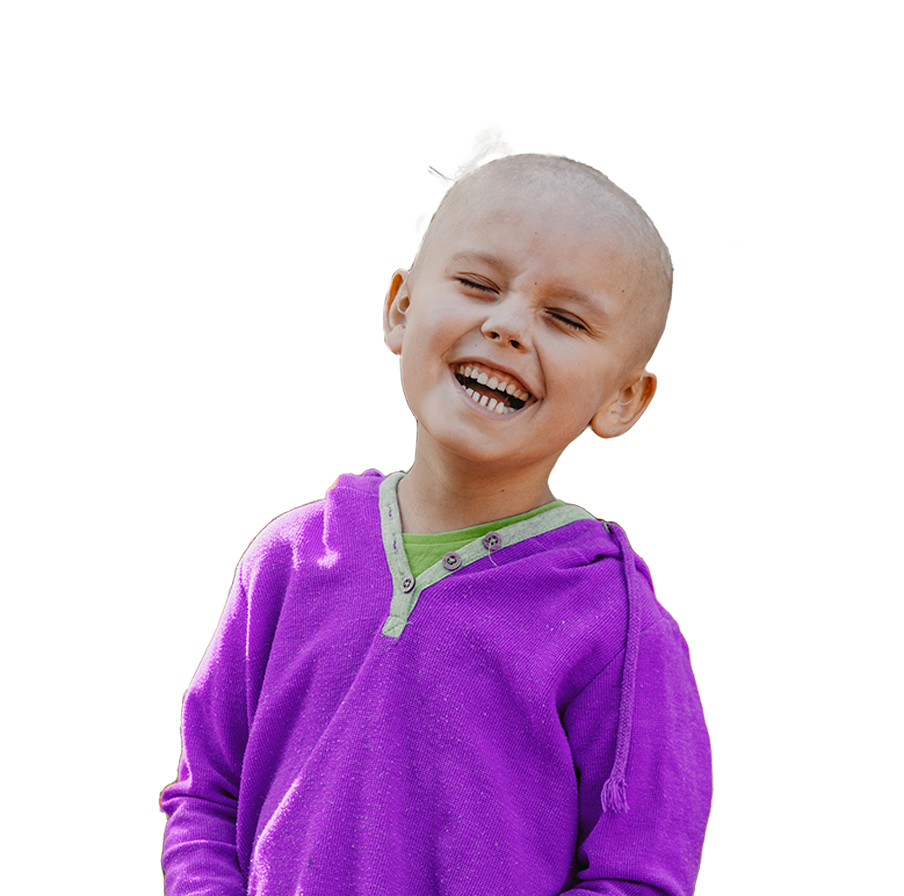 Since 2018 Minderoo Foundation has supported a 5km walk through the 'Baxter's Army' to raise much needed funds for many different non-government organisations in the cancer space. The Baxter's Army is led by paediatric brain cancer survivor Baxter Hutchinson, a WA based advocate for brain cancer. Baxter's Army Walk will be held on the 25th of November 2023. Baxter has experienced firsthand the impact an exercise physiologist can have on supporting and enriching the lives of Western Australian children during and post a cancer diagnosis. The immediate and vital services that Little Big Steps and this new exercise physiologists will provide is the reason why this year the Minderoo Foundation have chosen to collaborate with Little Big Steps to raise funds for this worthy cause.
With your help, we're working to make sure every Australian child with cancer gets access to exercise medicine as part of their cancer treatment.
Research confirms that exercise medicine provides huge benefits for kids with cancer. Getting sick kids moving will:
Help them sleep
Assist with pain management
Reduce the anxiety of prolonged treatments
Improve nausea from harsh drugs
https://www.youtube.com/watch?v=X9YJbaC5klg&t=20s
We met in one of those places no one ever expects they will end up and no one ever wants to be, the parent kitchen in the oncology ward of the Royal Children's Hospital. It was 2018 and both of our children were being treated for cancer.
Lochlan Howcroft was 7 and diagnosed with acute Lymphoblastic Leukaemia Philadelphia Positive (ALL PH+) and Sienna Bakos was 2 years old with aggressive Burkitt's Leukaemia.
Little Big Steps
News and Events
There are four main ways Little Big Steps provides Exercise Medicine to kids with cancer.
Exercise medicine for kids with cancer
Physiotherapist support
Cancer treatment is serious business. It's not something you just play around with. Little Big Steps is working with highly skilled practitioners, Exercise Physiologists and Physiotherapists who understand the implications and side effects of children having chemo, radiation and significant cancer beating drugs. We are funding positions to make sure each child has someone to look out for their exercise medicine, just like they would for all other aspects of the cancer journey.
Interactive technology
There are wonderful ways to use equipment to help bed-bound patients. Virtual reality goggles can make a child move without them even realising, new games that can be played with friends and family can make waiting times go faster, increase social connections and improve movement levels very quickly. A child that lays in bed without moving for long periods of time needs your help to get back up.
Activity tracking devices
We all love a new device. It's exciting.
There isn't much left for kids to control when they are hospitalised and forced to undergo essential treatment. They can feel their choices reducing all the time. A wearable device gives them back some control and provides some choice. It gets them excited about how they can make the numbers move all by themselves. The child can set goals and challenges and see the difference their own decisions can make.
Your choice today is to get them started – donate a watch.
Research
You just don't know what you don't know. There is so much still to learn about exercise Medicine and so many things that medical researchers could do to improve the long-term health of cancer patients. We are looking to support research programs that will benefit all paediatric cancer patients.