Little Big Night
20 October, 2021 @ 7:30 pm

-

8:45 pm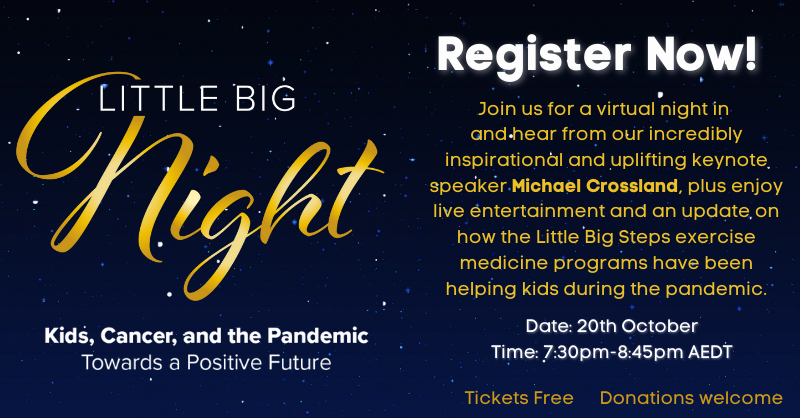 Join us for this free virtual event and hear from renowned motivational speaker Michael Crossland who will share his remarkably inspiring
story of overcoming extreme adversity to achieve incredible outcomes in both his personal and professional life. Despite, and because of,
spending nearly a quarter of his life in hospital, Michael's ability to help shift your mindset, instil perspective and have you determined to
become the best version of yourself, will amaze and inspire with lessons we can take to address our own battles during this difficult period.
There will also be live musical performances, a peek into what the pandemic has been like for kids living with cancer, and also how the
exercise medicine programs that Little Big Steps are currently funding can help transform these kids' lives – both physically and mentally.